I was so happy to be selected as an official member of the Beat Bugs Dream Team! This means that I will be bringing you all the latest news and consumer product information on Netflix's hit show Beat Bugs.
Beat Bugs is an Emmy award winning animated kids series featuring music inspired by The Beatles and is currently a huge hit on Netflix. The story revolves around the lives of five best friends, charming and funny childlike bugs who explore and learn in their suburban backyard home. Netflix recently released Beat Bugs, a new Netflix original series for kids inspired by the music of the Beatles. It includes all-star cover artsists like P!nk, Aloe Blacc, Eddie Vedder and Sia. Covers by Rod Stewart, Jennifer Hudson and Tori Kelly will be featured in Season 2 this November. Each episode features a well-known Beatles song woven into uplifting and fun stories filled with melody, hope and the wonders of friendship. The series is fun and is a great way to introduce the beloved catalogue of Beatles classics to a whole new generation.
Here are the Beat Bugs
First we have Jaction and playing my key-tar, which doubles as an awesome skateboard.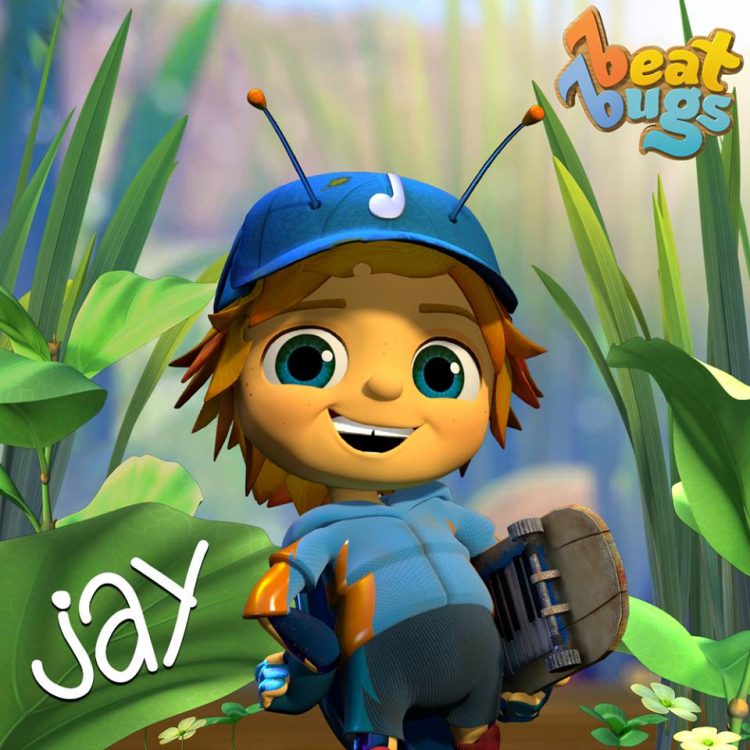 I, Walter Walrus, am a born performer! I love to sing, tell stories, and explore with my friends.
I can fly… well, nearly anyway. I like blowing bubbles, slurping my drink.
I build inventions from junk I find around the garden. I can solve any problem.
I like solving problems, which is lucky, because my friends are always getting themselves into trouble! I also love dress-ups.
This is a kids series that will bring families together. Personally I have never enjoyed sitting down and watching Netflix.
This new series has been put together so well, it is really impressive. Netflix original series just keep getting better and better!
Beat Bugs has partnered with My Gym for the months of June and July. Children who attend classes at My Gym will enjoy Beat Bugs music, games and other fun activities, including coloring sheets and puppet show! For more information, visit My Gym and find a location near you.