Disclosure: This is not a compensated or sponsored post. I was provided the opportunity to interview the stars of the movie. All opinions expressed here are my own.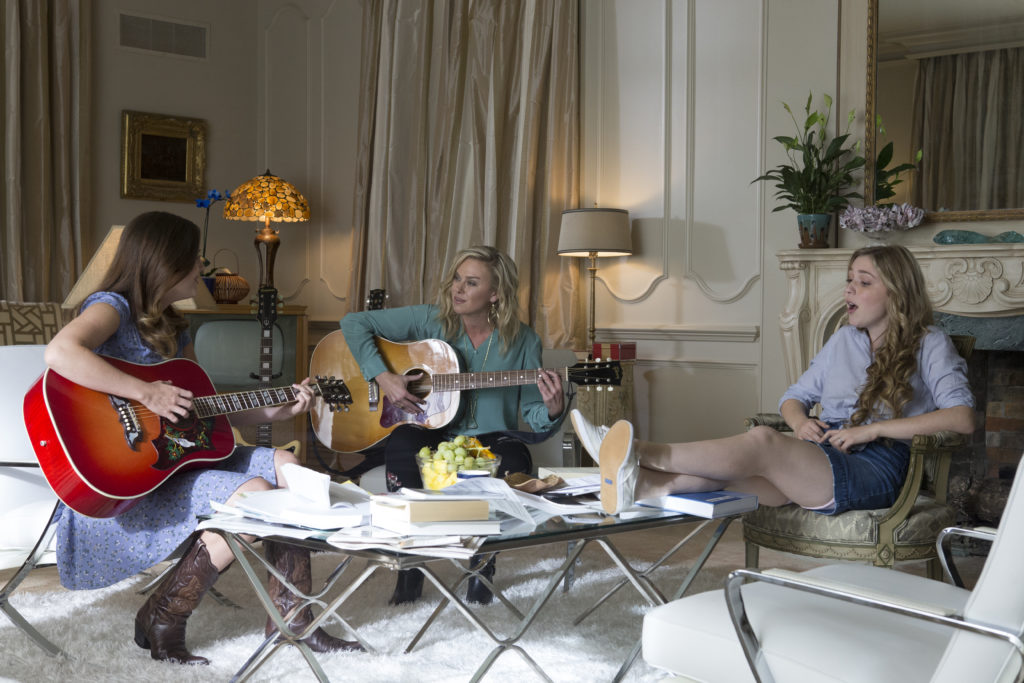 Pure Country: Pure Heart is a second sequel to the 1992 George Strait classic. The new movie features Willie Nelson and WWE Legend Shawn Michaels and it's out this week on Blu-ray Combo Pack, DVD and Digital HD, with the physical copies available exclusively at Walmart.
In Pure Country: Pure Heart, teenage sisters Ada and Piper discover a letter about their late father, a Marine who died in Iraq. They leave rural Tennessee and hit the road secretly in search of the truth about the man they never knew. As they uncover his past as a budding country music star, the sisters find their own voice, beginning their journey as singers/songwriters.
The cast includes Ronny Cox, Laura Bell Bundy, and famed singer-songwriter Ivan Neville. Kaitlyn Bausch, and Cozi Zuehlsdorff  star as the sisters who set out to learn the truth about their father.
Filmed on location in two of the country music's capitols (New Orleans and Nashville), Pure Country: Pure Heart includes 23 songs, including 16 new songs making their debut in the film. The movie includes Willie Nelson's beloved "We Don't Run," Laura Bell Bundy's all-new "Grass Ain't Greener" and the Ronny Cox penned-and-performed "Silver City." There's also a video for "We Don't Run" included with the movie's bonus features.
In speaking to the actress of the film, I learned how much this project meant to them and the belief that in a time of grief that you need a way to be able to express yourself and talk about it in safe place. Grief is complicated emotion and not everyone deals with it the same. We need to be able to talk about it and move forward. The actresses talked about how much they hope that families would enjoy the movie.
I totally enjoyed it and I am sure that you and your family will also.