Disclosure: This is not compensated or sponsored post. I was provided the product or review purposes only. All opinions expressed here are my own.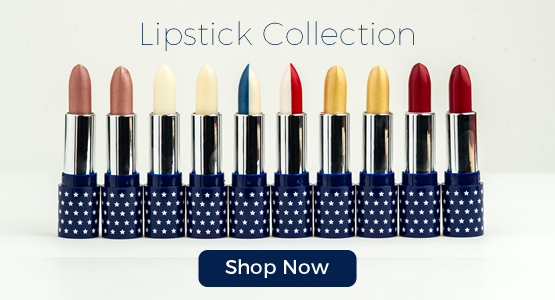 Makeup America! not only offers an unique line of nail polish and lipsticks housed in the most adorable and patriotic packaging, but it also has the most unique selling proposition of any makeup brand.
A dollar from the sales of each and every Makeup America! beauty product goes towards helping the $19 trillion National Debt of the United States of America
Having an entrepreneurial spirit, Randa Fahmy was inspired to create Makeup America! to combine her passions of administration and fashion with a determination to empower and unite women. All Makeup America! product are made in America and to the highest standards. All Makeup America! nail polish colors and lipsticks are cruelty-free, non-GMO, paraben-free, fragrance-free, and work for all skin tones and types.
I am impressed with the cause behind the beautiful nail and lip products, but I'm even more impressed with the quality of the nail and lip products I've had the opportunity to try out.There are currently 5 Makeup America! nail polishes that are priced at $13.76 each, in honor of the 13 original colonies. There are 10 lipsticks – 3 of which have both a cream and matte texture. The lipsticks are priced at $17.76, in honor of America's Declaration of Independence. In this photo I'm wearing Independence Matte Red lipstick and Independence Red Nail Polish topped with Oh Say Can You See base and top coat. I'm really impressed with the wear time I get from the polishes – 5 days strong with a bit of tip wear, but otherwise no chipping.
This is perfect for stocking stuffers for the holidays, your friends are going to love it.