Ever since Target and Lilly Pulitzer announced they were teaming up back in January, I've been patiently waiting with excitement to see the full range of resort-friendly items they were sure to produce. On Thursday, I got a chance to see the line by reviewing the Target & Lilly Pulitzer lookbook, featuring the entire collaboration including cosmetics, home goods, kid's apparel, and a full range of plus-size options.
The best news about the collection is that you can get all of this suburban style on a dime with this 250-item collection priced between $2 and $150, with almost 200 of those items ringing up under $30! That also means you can snap up way more of these adorable pieces than would have previously thought possible.
Even if you're not a Lilly fanatic already, there's probably something in this collection you'll be into. Below, we've got all of the looks from the highly anticipated collaboration. Here is a look at the woman's line. I will be reviewing the other parts of the line up until the launch date, so stay tune
Shift Dress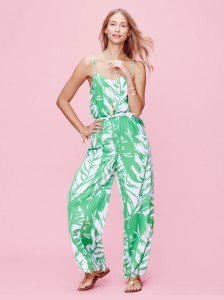 Jump Suit
Cover Up
Kimono
Print Dress
Sun Dress
Denim Dress
Long Sleeve Dress
Safari Print
The Mod Look
Sun Dress
The full collection goes on sale on April 19th, but start browsing and making your list now because you know as soon as these pieces go on sale, they'll be gone faster than you can click the purchase button.
A special thanks to Target & Lilly Pulitzer for giving me a preview of the collection