Disclosure: This is not a compensated or sponsored post. I was invited to the launch event.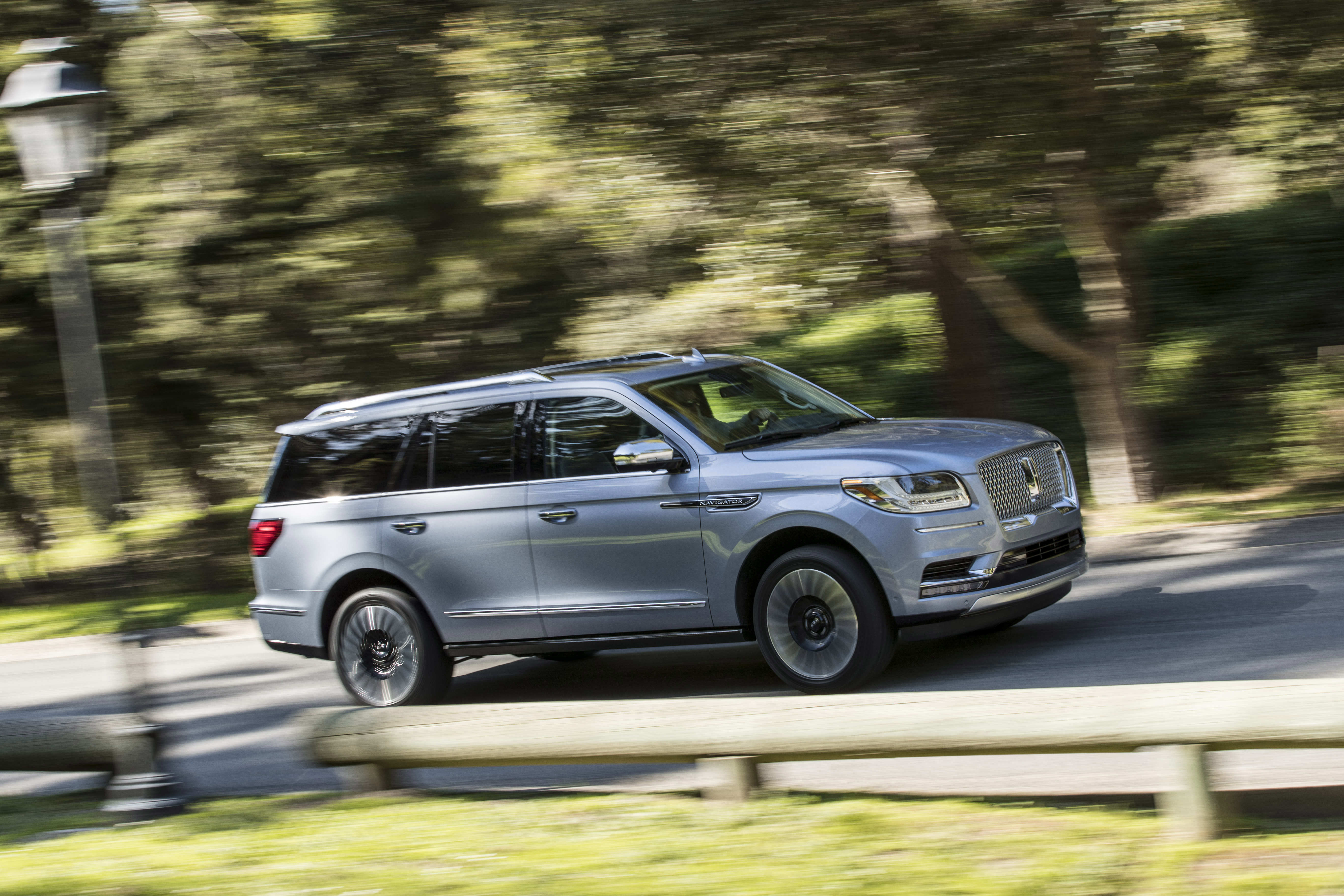 The marketing launch of an all-new version of the Lincoln Navigator, a large SUV whose complete overhaul is coming along at the perfect time. Matthew McConaughey  is back behind the wheel of first television commercial introducing the spacious and spiffy new Navigator, titled "Perfect Rhythm".
He sits in a Black Label version of Navigator at a railroad crossing, taps out a rhythm on the steering wheel, smiles at the train's coming and going as if he were synchronizing them, and says nothing for the whole one-minute spot.
"What's really interesting about the spot is this idea around one of those moments where everything is going your way," John Emmert, Lincoln's marketing manager, told me. McConaughey is "on a journey of sorts where he's kind of in the zone and he's just in that moment. Tapping along to a rhythm of the things that are happening around him. It gives us a chance to showcase the vehicle, exterior and interior and beautiful scenery in the Pacific Northwest."
Lincoln is debuting one of its most widely anticipated and timely models ever — an all-new version of its big-body Navigator SUV — and has the much-decorated, enigmatic actor with broad appeal helping to do the honors. McConaughey began working with Lincoln in a campaign for the MKC in 2015 and has lent his understated but megawatt persona to the brand regularly since then.
The new Navigator "represents a big step forward in terms of competitiveness in this segment," Emmert explained. "It's a big vehicle in a relatively small segment but a stable one. It's really the flagship utility for us and sets the tone for the rest of our utility lineup. It's important to have a strong presence there. And [Navigator buyers are] actually our youngest and most affluent customer. The utility that comes along with a vehicle the size of Navigator — it's a great vehicle for families."
The exterior shots in the ad showcase the Navigator's signature front grille, while the interior shots highlight the spacious cabin and its serene, horizontal styling.
"With luxury, consumers are expecting more than great products. We've got the subscription service and a personal-driver service being piloted. We've just announced a partnership with Clear in 2018 — all Lincoln owners will get a six-month Clear membership, and Black Label members will get a 12-month membership." Clear saves members time ushering them through airport security areas.
McConaughey's brooding presence has a way of bringing all of this together in the minds of Lincoln buyers, many of whom recognize that his association with the brand began with his star turn in the movie The Lincoln Lawyer.
McConaughey brings awareness to the Lincoln brand. When individuals see him on television they pay attention to what they are looking at and will have a strong association with the brand and McConaughey.
"Perfect Rhythm" premieres Dec. 28 with a 60-second spot on Lincoln's Twitter and YouTube channels and will then air during the Jan. 1 College Football Playoff as a TV ad. A second spot will air later in the month.