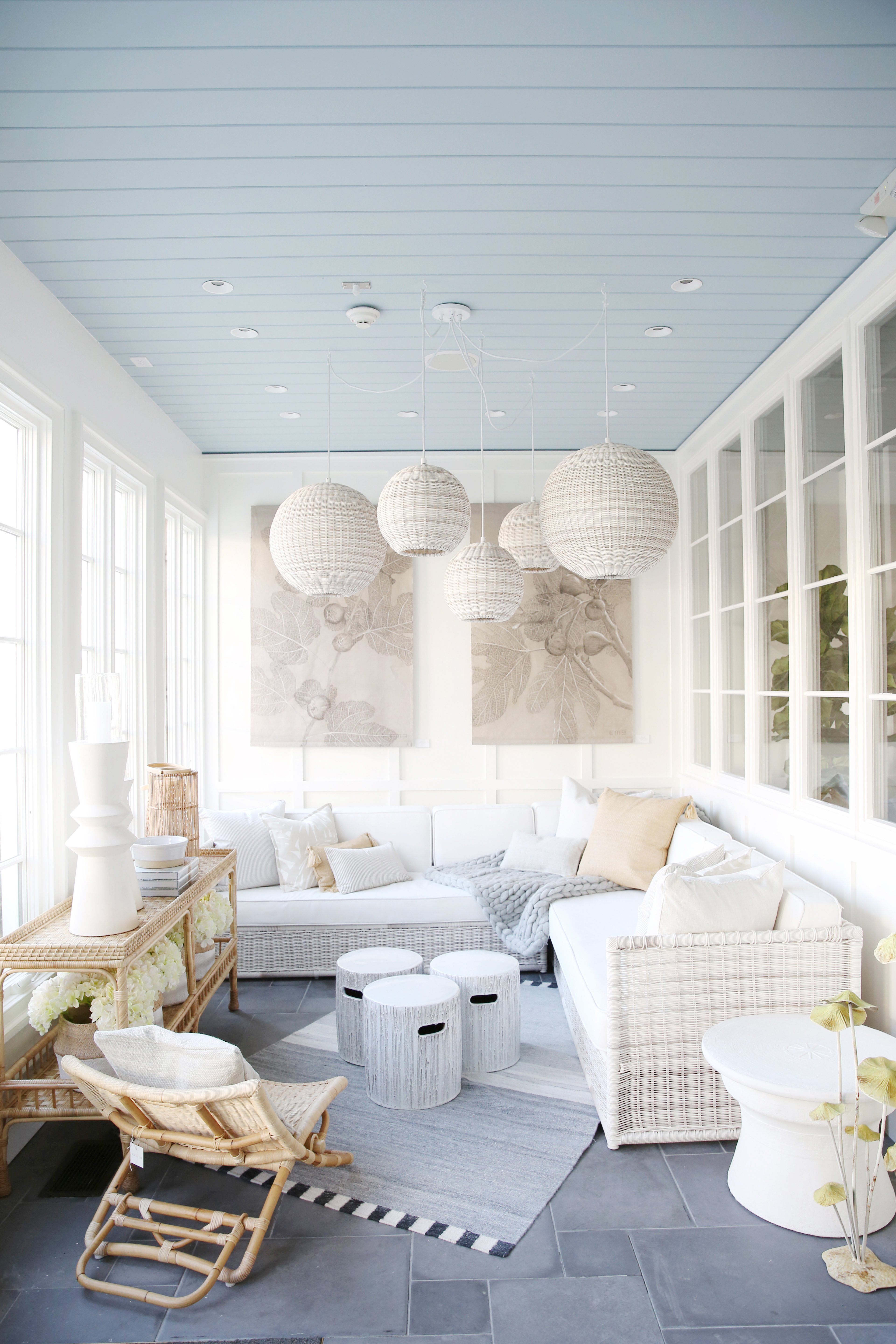 Serena & Lily, the inspirational lifestyle and home décor brand, will open its doors to the public at its seventh retail location on Friday, February 2, 2018.  Beginning at 10 am, the Summit, NJ Serena & Lily Design Shop will host shoppers in Summit's quintessential Downtown area on Springfield Avenue continuing throughout the weekend.
"We cannot wait to join Summit's thriving downtown shopping district," stated Lori Greeley, Chief Executive Officer at Serena & Lily. "We chose Summit because we've admired the community and their beautiful homes for some time and were thrilled when we found the perfect space on Springfield Avenue. We've designed the new shop to feel like a home where customers can meander through the store, discover their favorite pieces and give them the tools they need to create a home distinctly their own. Our design team is looking forward to working with the Summit community and surrounding areas for many years to come."
 The Serena & Lily store will open its doors to the public at 10:00 am on February 2, 2018 at 428 Springfield Avenue, Summit, NJ 07901. Hours will be 10:00 am until 6:00 pm.
The Fortnightly Club of Summit Scholarship Fund will be the official non-profit partner for the store's grand opening weekend.  The Fortnightly Club of Summit is a women's group dedicated to volunteerism, fundraising, community service and outreach.  The Scholarship Fund has helped dozens of young women with college expenses based on academic merit, community service, and financial need.
The Design Shop consists of approximately 3,700 square feet of space in a refurbished and renovated two-story building offering an artful collection for the inspired home with fresh sophistication and a breezy, coastal aesthetic. The shop will feature samples of every style from Serena & Lily's signature bedding, original textiles, wallpaper, rug collections and a curated collection of furniture, lighting, outdoor furniture, upholstery and décor selected specifically for the Summit community. Color, pattern, craftsmanship, and elevated design are at the heart of the assortment, with an emphasis on original textiles and comfortable living. The brand encourages customers to mix, match, and layer to create the looks they love and define their personal style.
Key features of the Design Shop:
An extensive swatch wall featuring more than 200 original Serena & Lily textile designs.
Walls display a rotating gallery of original works from the company's ever-evolving art collection.
Talented Design Advisors on-site offering inspiring solutions that incorporate Serena & Lily's product range.
A creative workspace for interior designers, open for private appointments, client meetings and presentations during and outside of regular store hours.
Complimentary in-home design consultations available.
ABOUT SERENA & LILY
Founded in 2003, Serena & Lily brings a sophisticated coastal aesthetic to home décor. With its mix of original and curated designs, Serena & Lily empowers customers to discover their own personal style and express it with confidence. Anchored by color, pattern, and craft, the brand's categories include bedding, fabrics, furniture, outdoor, decorative accessories, upholstery, and art. Their seven design shops in San Francisco, East Hampton, Los Angeles, Westport, Newport Beach, Summit, and Atlanta reflect the individual spirit of each location, giving each store a unique flavor while offering customers the opportunity to experience Serena & Lily products in a variety of settings.
The company is headquartered in Sausalito, California. Please visit serenaandlily.com for more information or to explore the latest collection.