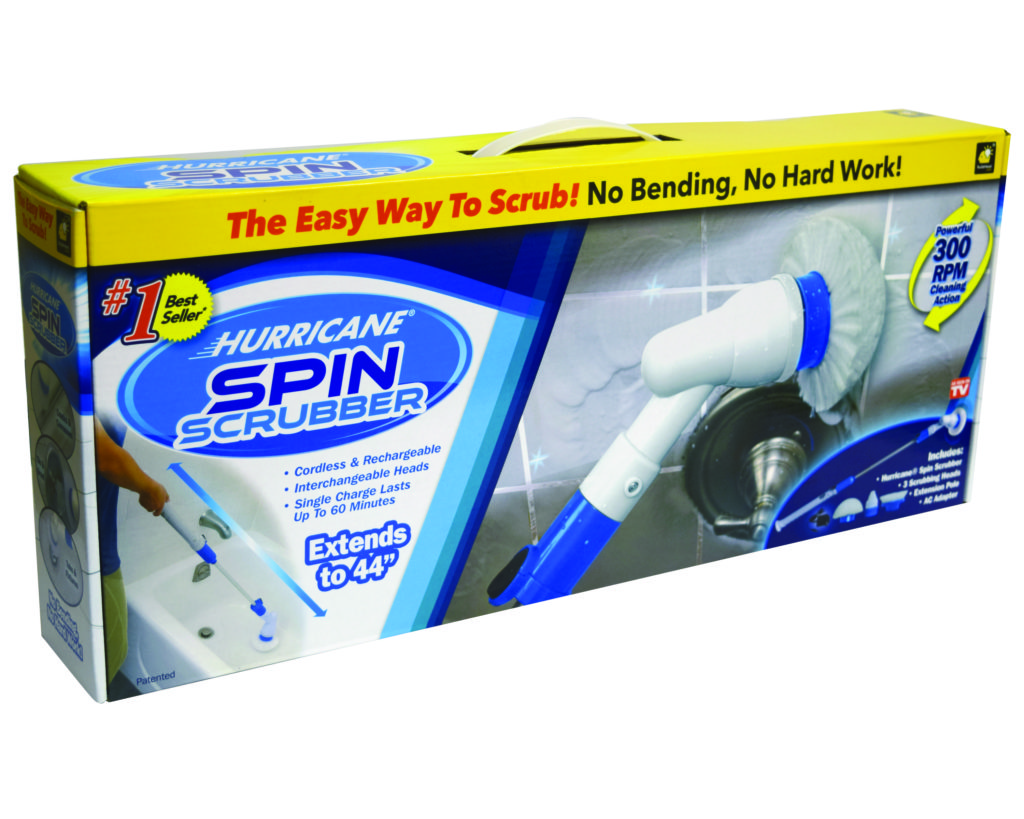 Disclosure: This is not a compensated or sponsored post. I was provided the product for review purposes only. All opinions expressed here are my own.
Hurricane Spin Scrubber is a cordless power scrubber which takes the hard work out of scrubbing. Read our Hurricane Spin Scrubber review.
Hurricane Spin Scrubber is a power scrubber which "does the work for you." The official product website is www.BulbHead.com.
With this product, we have an electronic scrubber that is designed to take the hard work out of cleaning the bathroom. Its 300 "scrubs per minute" spinning action is powered by a rechargeable NiCad battery.
Using Hurricane Spin Scrubber is as easy as attaching your desired brush head and pressing a button. The spinning action at the end of the handle can be used to clean a variety of bathroom surfaces with far greater ease than scrubbing manually.
Hurricane Spin Scrubber features flexible bristles which can get into cracks and small crevices in order to help break up dirt and grime. You will probably have to apply some pressure to facilitate the cleaning process, although you shouldn't expect to press as hard as you might with an old-fashioned hand-held scrubber. In fact, you'll want to apply some pressure or the head may bounce as it spins against the surface.
This device is better suited for some cleaning jobs than others. Mildew may still be problematic even when using this scrubber, but dirt and soap scum are easily removed. Overall, my tests found that the Hurricane Spin Scrubber removed most buildup rather efficiently.
The handle and extension arms allow you flexibility to work efficiently in a variety of spaces. It's not just beneficial to those suffering from arthritis (as the website notes), but those with knee or back problems who find traditional scrubbing to be difficult.
It will take a full 20 hours the first time you charge it, and then 8 hours per charge after that. Each charge should give you about an hour of cleaning time. I've had a few comments on YouTube that stated the red light stayed on past the 20-hour charge window. If that happens, you should be able to unplug it and use it as normal, and then charge for 8 hours after that.
Overall, I like the Hurricane Spin Scrubber, as it makes bending and scrubbing easier, and who wouldn't want that? If you have realistic expectations, you'll probably find this to be a helpful tool that you'll use regularly.
If you've used Hurricane Spin Scrubber, tell me what you thought by leaving a comment below.